KRX
Empowering Business Insights with Performance Analytics and Actionable Reporting
In the quest for enhanced decision-making and operational efficiency, Rural Hospitals turn to Newbrier KRX, their trusted partner for analytical clarity and sustainable growth.
KRX aims to offer continuous and comprehensive managerial support to hospital CEOs. With its provision of detailed insights and streamlined reporting, KRX supports refined decision-making processes. Its robust financial reporting component helps guide strategic decisions by clearly showcasing the organization's financial health. This not only contributes to sustainable growth but also promotes a high standard of healthcare services. The efficiency gains from using KRX are pivotal in navigating hospital management towards improved operational efficiency and effectiveness.
In-Depth
Financial Analysis

 for Effective Decision Making
KRX is financial analysis as a service intricately designed to catalyze insightful financial decision-making for rural hospitals. We can transform raw data into powerful insights, shaping more refined and effective financial strategies. Our deliverables are anchored in performance analytics and actionable reporting, equipping healthcare leaders with the tools to interpret and utilize their data proficiently. KRX is a progressive partnership – a commitment to harness and maximize the potential growth of your organization through informed decisions.
We specialize in creating tailored deliverables uniquely designed to meet the individual needs of each hospital. Through a comprehensive analysis, we carefully select from the elements below to identify precise opportunities for optimization. By collaborating closely with the hospital's stakeholders, we design targeted solutions that align with their financial goals, ensuring sustainable growth and improved financial performance.

These services aim to provide ongoing and comprehensive managerial assistance to hospital CEOs, driving more informed decisions for better patient care.
Monthly Business Review

Regular monthly meetings to review key metrics, trends, and the organization's financial health.

Decision Support

Providing data-driven insights and recommendations to help guide strategic decisions.

Ad-Hoc Analytics

On-demand analytical services when you need deeper insights or are faced with unique decision-making challenges.

Financial reporting guides strategic decisions for hospital leaders by clearly showcasing financial health and resource management, fueling sustainable growth and quality healthcare.
Monthly Board Presentation

A summary of key financial metrics for board members, reported monthly. 

Executive Dashboard

A unified view of financial data points, updated monthly for executive decision-making.

Management Financial Results

Detailed monthly financial results for Executive Leaders.

Volume Trends

A monthly analysis of patient volume trends and service line demand.

Performance analysis is vital for organizations to evaluate their operational efficiency and effectiveness. By closely monitoring performance metrics, it enables data-driven decision-making, fosters continuous improvement, and aligns efforts toward achieving strategic goals, ultimately driving organizational success.
Service Line Analytics

Tailored analytics for each hospital service line to reveal profitability and strategic insights.

Tailored Financial Analysis

A customized analysis for each client, encompassing their specific Medicare reimbursement rates, contractual reserves, and uncollectible accounts. This assessment evaluates the individual impact on the client's financial performance and identifies personalized opportunities for optimization and revenue enhancement.

Performance Metrics

Key indicators to evaluate the organization's performance management and resource utilization effectiveness.

Financial forecasts are data-driven projections of an organization's financial performance, guiding strategic decision-making and anticipating future trends based on current patterns.
Financial Forecast

A monthly projection of future financial performance based on historical data and trends.

Cash Flow Forecast
While both the forecast and budget are valuable financial planning tools, it's crucial to note that they have differing levels of detail.  Budgets typically provide more detailed, precise information, while forecasts offer essential yet broader insights based on current trends.
Financial Analysis As A Service
Level Up Without Increasing Your Headcount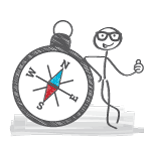 Proactive Decision Support
KRX empowers businesses with robust, real-time data allowing them to make proactive and informed decisions, rather than reactive.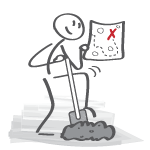 Enhanced Efficiency
By automating finance processes, KRX allows organizations to focus on strategic thinking and forward-planning, instead of wasting time on manual handling and manipulation of data.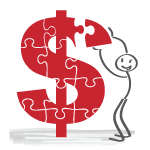 Cost-Effective
KRX offers a cost-saving option, eliminating the need for organizations to invest in expensive software or in-house data science teams.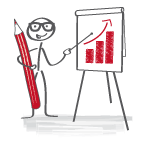 Customized Reporting
KRX tailors reporting to the unique needs and goals of each organization, ensuring maximum relevance and insight for every individual client.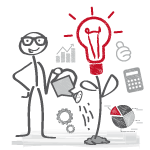 Strategic Growth
With KRX's detailed financial analysis, organizations can identify opportunities and risks, harness their growth potential and steer towards sustainable success.
Expert Financial Insight
KRX brings industry-specific expertise and financial acumen to your organization, driving data-backed insights for fine-tuned business strategies.
Maximize Efficiency: No New Software. No Extra Headcount.
Advanced Analytics with Built-In Analyst
Level Up Without Adding Headcount
Frequently Asked Questions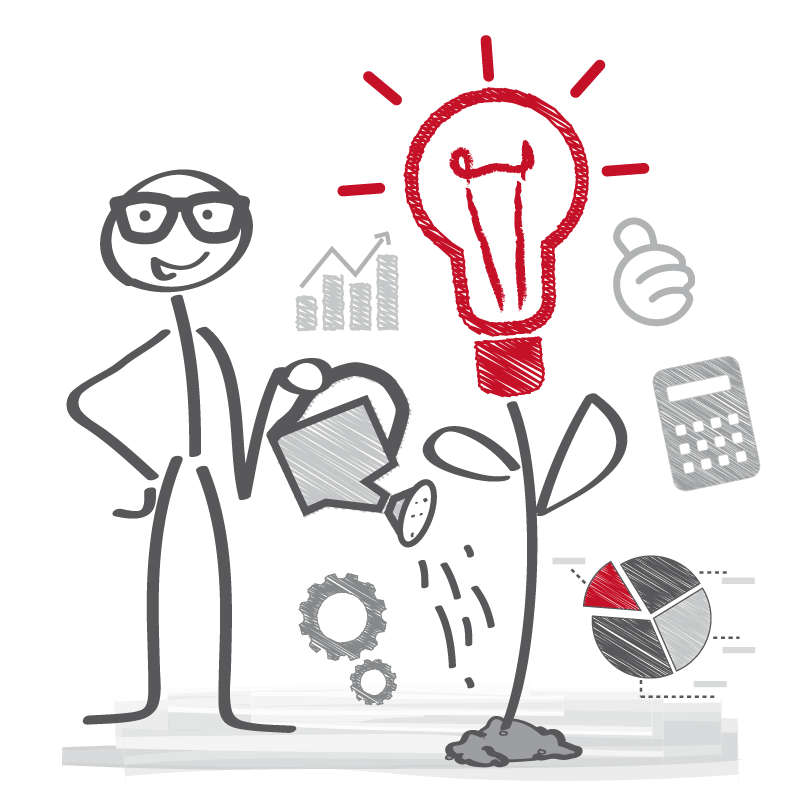 Learn how our
KRX

financial analysis as a service can help your hospital thrive.